CCTV, Video Surveillance Sydney
CCTV, Video Surveillance in Sydney
Across the nation, thousands of homes and businesses are targeted and preyed upon on a daily basis by burglars. Safeguard your home and business from today's rising crime rates with Alliance Master Electricians all-inclusive CCTV security solutions. You've worked hard to purchase your dream home and acquire your most valued possessions. We are passionate about safety and safeguarding you and your loved ones from harm. Feeling safe and secure within your home is a given right. Protect your family home and ward off burglars with a professionally installed, robust, all-inclusive, effective and efficient CCTV Alarm Security System. Security systems aren't just there to record crime, more so to deter crime. Your house is unique, and so should be your CCTV security system.
What CCTV Surveillance System is right for you?
CCTV video surveillance systems are a crucial part of an all-round, safe and comprehensive security plan.
CCTV systems are critical in preventing crimes and play a key role in providing insights on your business operations. The results they provide are a leading force to enhance safety and security at your home and office.
When it comes to choosing the right CCTV surveillance system for your home or business, it can be challenging knowing what to look for.
Our team of licensed and accredited experts can help you select from a wide range of options on the market, from cutting-edge IP systems to simple CCTV camera's with back-play and APP viewing options.
Where should I install my CCTV Surveillance System?
When it comes to burglary and crimes, there are certain areas that are more-so targeted than others. Therefore, it is imperative the CCTV Surveillance System aligns and protects these areas. Examples:
Benefits of a professionally installed CCTV Surveillance System.
The benefits and advantages to installing a CCTV camera surveillance system are comprehensive and widespread. Safeguard your family from harm and speak to Alliance Master Electricians on which system is best for your safety.
Call our professional and friendly team on (02) 8061 5023.
Your local, licensed CCTV Surveillance System Professionals
Using a licensed, accredited Master Electrician gives you greater peace of mind knowing your CCTV Surveillance System has been installed in accordance with Australian standards and regulations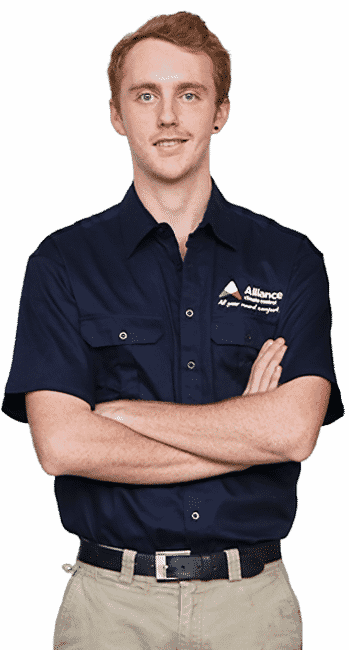 Why our community trust Alliance?
How can we help you today?
Power Points, Switches & USB
With any service performed*
Limited time only, offer ends .
Not to be combined with any other offer
*Offer to be presented at point of booking or sale.
Electrician Partners & Brands We Trust
What our local community is saying about Alliance