Eastern Suburbs Local Air Conditioning Installation​
100% obligation-free quote from
qualified and licensed technicians
A fully tailored, obligation-free quote will be provided to you on the spot
A full heat load calculation, space inspection, and efficiency study
Picture Perfect Installation
Every detail matters​, indoor, outdoor unit, trunking, controls and all accessories will be perfect
How Can We
Help You Today?
Qualified Air Conditioning Installers
Eastern Suburbs
Are you looking for Air Conditioning Installer in Eastern Suburbs?
Alliance Climate Control have Local Air Con Installers on duty ready to help. All Aircon Installers are trusted, professionals and qualified to provide Air conditioning Installation work at your home or business property in Eastern Suburbs.
Standing behind the comment of "going above and beyond". We do what we said we would do, when we said we would do it, the way we said we would do it. Making sure we are easy to do business with.
If you need a reliable local technician for assistance, speak with one of our friendly and professional team members.
Schedule an appointment with
one of our specialist today.
We're Here To Help
With Your Air Conditioning & Heating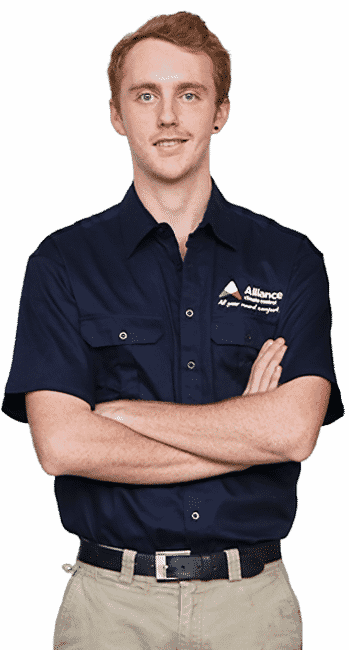 Specialist Dealer & Partner
Brands We Work With
With any service performed*
Limited time only, offer ends .
Not to be combined with any other offer
*Offer to be presented at point of booking or sale.
540+ Customers Have Rated Us 4.9/5 On Google Reviews