Ducted Gas Heating Installation
With any Air conditioning or Gas heater replacement installation trade in*
Limited time only, offer ends . Not to be combined with any other offer.
*Offer to be presented at point of booking or sale.
Sydney's Ducted Gas Heating
Installation Experts
Getting tired of your old heating system? Thinking of upgrading to a ducted gas heating system? Maybe you just want a night without cold spots in your room. No matter the reason, if high-quality heating is what you want, ducted gas heating is the answer.
Installing ducted heating has plenty of benefits, including energy savings of up to 30%. A ducted system is designed to suit your home's heat load capacity, ensuring it's cost-effective to run.  
Interested in how central heating can keep your home warm and cosy? It's time to talk to the local experts at Alliance Climate Control. We're the trusted experts for ducted gas installations in Sydney, with a complete satisfaction guarantee. 
If you're looking for a Sydney-based installer who can provide you with a high-quality ducted gas heating system, look no further than Alliance Climate Control. We'll take care of everything from design through to installation, so you can relax and enjoy your comfortable home. 
Book your quote for ducted heating installation today. 
Schedule an appointment with
one of our specialist today.
Schedule an appointment with
one of our specialist today.
Get Ready for Winter
Sale Promotions
Gas Central Heater
Installation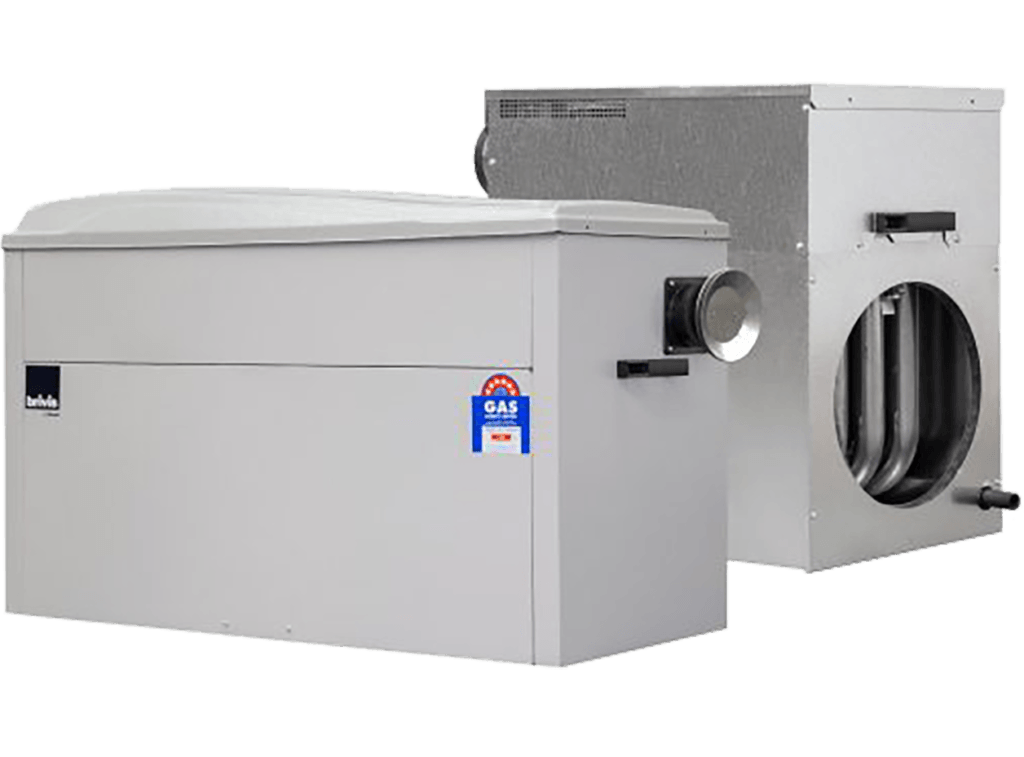 With any new Central
gas heater supply and installation*
Limited time only, offer ends 31/07/2022. 
*Offer to be presented at point of booking or sale. Not to be combined with any other offer.
With any Air conditioning or Gas heater replacement installation trade in*
Limited time only, offer ends 31/07/2022. 
*Offer to be presented at point of booking or sale. Not to be combined with any other offer.
Air Conditioning
Installation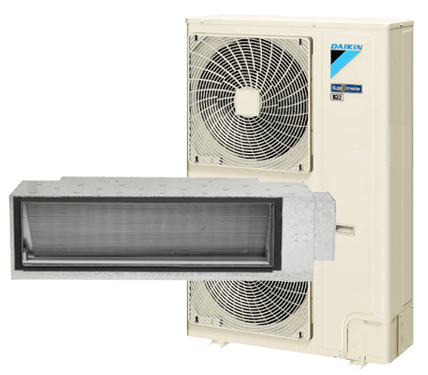 With any new Air conditioning
supply and installation*
Limited time only, offer ends 31/07/2022.
*Offer to be presented at point of booking or sale. Not to be combined with any other offer.
Schedule an appointment with
one of our specialist today.
Be quick, get $1200 cash Back with a NEW Natural Gas heater installation*
For a limited time get a cash back when you replace or install a new gas heating appliance
Alliance, cash back on
Gas Central Heating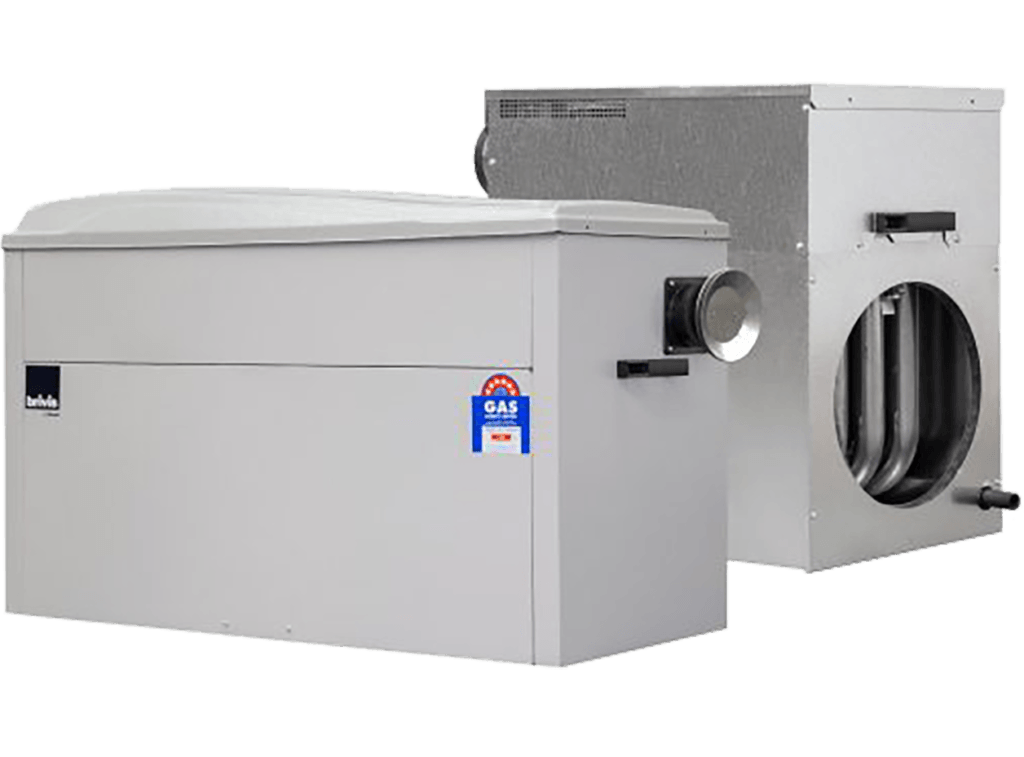 When you replace your old
heater or install a new central gas heater*
*Offer to be presented at point of booking or sale.
Jemena, get $500 Cash back on your Natural Gas
Purchase and install your new gas appliance between 1 March 2022 and 31 May 2022, with claims made by 12 June 2022
*Offer to be presented at point of booking or sale.
To claim your Natural Gas $500 Cash Back, you will need to:
For the Cash Back application, we will need to see a copy of the following:
How Does Ducted
Gas Heating Work?
Ducted gas heating is a safe, energy-efficient and cost-effective way of heating your home. In a ducted system, heat is generated by a furnace using natural gas or LPG, and distributed through ducts in the walls and ceilings. The ducts carry the heated air to individual rooms, warming the space through vents in the walls or ceilings.
A ducted system allows you to effectively control what parts of your home are heated. By only heating rooms that are in use, you can save money and reduce your environmental impact too. Through thermostat control and cost-effective natural gas, installing central heating is a great way to reduce your energy bills. 
Unlike standard heaters, ducted systems also distribute heat evenly throughout a room, so there's no cold spot in the corner. You won't have to constantly adjust your thermostat, and ducted heating can effectively heat all kinds of homes, regardless of size and shape. 
Want to learn more about ducted gas heating systems? The expert team at Alliance are here to help. Our technicians have extensive experience in all things central heating and are ready to answer all of your questions. We'd be happy to help you find the perfect heating system for your home. 
For a ducted heating installation quote, get in touch with Alliance Climate Control today.
Schedule an appointment with
one of our specialist today.
Benefits Of A Ducted
Gas Heating System
Ducted gas heating is a quick, affordable and reliable way to heat your home. Thousands of homes across Sydney use ducted gas heaters to keep them warm through the bitter winter months.
Benefits of installing ducted heating include:
Want to enjoy these benefits for yourself this winter? Contact the team at Alliance Climate Control for a ducted heating installation quote. We can help you find the perfect ducted gas heating system for your home, and provide expert installation across a full range of ducted heating brands.
To get started, book an appointment with an Alliance Climate Control specialist.
Schedule an appointment with
one of our specialist today.
How Much Does Ducted Heating Cost To Install?
Installing a ducted gas heating system is far more cost-effective than people think. The cost of installation can vary depending on the size and complexity of the system, but in most cases, it will be around the $2,000—$4,000 mark. This is a small price to pay for the benefits of a ducted gas heating system.
If you're looking for a cost-effective way to heat your home, a ducted gas heating system is the way to go. A ducted system using natural gas as a source is one of the most cost-effective heating options on the market. You'll be spending less on operating costs, and you'll see a decrease in your energy bills.
In order to provide each living space with the most suitable system of optimum heating capacity at minimal cost, Alliance Climate Control can design a system that will meet all of those needs and ensure each room, based on room use, physical constraints, design and number of occupants will provide reliable service.
To enable an accurate assessment of your needs, Alliance Climate Control will appraise your living spaces and propose a system to provide comfortable heating with the lowest possible running cost. 
In addition to guiding you with specialist advice during the assessment stage, we will also be available during and after installation, to make sure the system is installed and operating to your absolute satisfaction.
Ready to find out more about ducted gas heating systems? We have installed thousands of systems across Greater Sydney, so we know what works best for your home. 
Book your ducted heating quote with Alliance Climate Control. 
Why Our Community
Trust Alliance?
Schedule an appointment with
one of our specialist today.
What Type Of Heating
Is Right For Me?
When it comes to heating your home, there are a few different options to choose from. We are often asked to compare gas heating, electric heating and reverse cycle air conditioning.
There are a few main questions you need to ask yourself when determining what type of heating is right for you, including:

How many rooms in my home do I need heated?
Knowing how many rooms you need to heat is going to affect what type of system you get. Ducted heating offers precise zone control across the entire home, or just select rooms you use most often – the choice is yours with a custom-designed ducted heating installation.
Will my heating system affect my asthma or allergies?
If you live with people that have asthma or allergies, it's important to consider that before committing to a heating system. Poorly designed ducted systems can circulate allergens, so it's important not to cut corners. When installing a new ducted system, you'll want to ensure your contractor is using reliable air filtration, such as MERV13 filters.
Size & design of your home?
If you have a larger home, high ceilings, or an open floor plan, you'll need your heating system to function well in that environment. Heating large spaces inefficiently can add thousands to your yearly energy bills! Installing ducted heating offers zoning control, and heats large open-plan areas evenly.
If you're not sure what type of heating is right for you, don't worry—the team at Alliance Climate Control can help. We offer a range of home climate control solutions, so we're the perfect company to help you with all your heating needs.
If you need a better heating solution this winter, call the team at Alliance for advice you can trust.
We Are cm3
Qualified Contractors
Cm3 certification is a Work Health & Safety (WHS) prequalification system. Being Cm3 certified, means our business has demonstrated the highest-level health and safety capabilities as well as having the right insurances and licences to protect our customers. Using a Cm3 certified technician is crucial to ensuring you and your project are in safe and protected hands.
Ducted Gas Heating Comparison
Reverse Cycle Air Conditioning vs Gas Heating
The rise of reverse cycle air conditioners has made it a popular fallback for home heating in winter. Both systems have their pros and cons, but gas heating has the advantage – it's cheaper to run and offers better performance. 
Reverse Cycle Air Conditioning
Gas Heating vs Electric Heating
Gas and electric heating are two of the most common types of heating in Australia. But how do they compare? 
Gas heating is a popular choice because it is cost-effective, reliable, and easy to use. Due to the accessibility of natural gas in Australian homes, it's a cheap and available source of energy. In addition, gas heating is quiet and discreet, heating large rooms quickly and efficiently.  
Ultimately, gas heating outperforms electric heaters when it comes to heat coverage and efficiency. 
If you're not sure what type of heating is right for you, don't worry – the team at Alliance Climate Control can help! Our experienced team is always happy to have a chat about your climate control options.
Let our team help you out with a heat load calculation and ducted heating quote. Don't leave it another year – book your appointment with Alliance Climate Control. 
Our Ducted Heating
Installation Services
At Alliance Climate Control, we want to see all Sydney homes enjoying the comfort that ducted gas heating can provide. With just a quick call, you can have an expert technician at your home for a consultation and obligation-Upfront Quote. 
We work with the very best heating brands in Australia, like Brivis and Braemar, to ensure our customers get the most reliable installation. Customers across Sydney rate us five stars for:
When you choose Alliance Climate Control, you know we'll design and install your new ducted gas heating system to the highest standard. 
Enjoy the benefits of efficient gas heating this winter – contact us today to book your quote
Schedule an appointment with
one of our specialist today.
What Our Community
Is Saying About Alliance


Excellence
based on 800+ reviews
Great job, reasonable priced.Thank you for BJ Peter, Ben, Chris, Mellisa, Nic, Joe and Zac. All of you was wonderful. I have changed the installation date a few times with my personal reason. You are very patient and did the job perfectly. On time

...

arrival, tidy and cleaning after installation.

read more
Jonathan and Thomas did a great job - very friendly and professional and the finished product looks great. Thanks!
Adrian and Chris installed a new power board and they did a magnificent job. We would like to award them 5 stars for their work. We are very impressed with the work they did.
Had a ducted system installed. Very impressed with professional service from provision of quote to install. Dee and his team did a wonderful job, worked really hard to complete on time and left our home clean. Our thanks to Dee, Josh, Rodrigues,

...

Kirk and Tia 😊.

read more
We are very happy with our new unit. Also a special shout out to Goron, Martin, Darko and Ash who went above and beyond to instal and complete the job in a timely and professional manner!! Amazing, friendly service!!
Replaced 20 year old ducted system and the process was seamless and the installation team efficient and tidy. Highly recommend their services
I really couldn't fault the service or the guys who installed air con into my home. From my first introduction to the service by Kirk to the installers B.J, Peter, and Chris, and behind the scenes people of Alliance, like Zac, the lovely Melisa,

...

Charlene, and even Agnes, all played a part in making my experience positive, and one that I will promote to others. You have my return loyalty and confidence in the quality and care of the service you provided both my home and myself, as its owner.

read more
Jonathan, Thomas, Dee, Joshua & Ivan did a great job installing my new heater 👏
The technician completed very through checks and answered all questions honestly and competently. Fantastic service after an initial hiccup with the booking, offering the best solution to a problem of aircon not cooling properly.
Technician arrived on time, explained work to be done and costs clearly and replaced filter and explained its installation including writing which way to put it back and cleaned up afterwards. I also appreciated that he offered to wear a mask. Many

...

thanks

read more
Just had a split system installed in our home. Jonathan, Thomas and JJ were onsite very communicative with the work that they were doing. Offered tips and suggestions along the way to ensure that the a/c installation was functional and blended into

...

the facade of the house. The team didn't take short cuts and actually went the extra mile to complete the job better as they went along (ie. finding better routing and access points). I found the experience to be professional, friendly and hassle free. The team left the place clean and tidy. Worth the value for a job done properly and professionally. Will definitely recommend to friends and family.

read more
Jake would have to be one of the most polite, helpful and professional technicians I have dealt with. I will definitely use this company again based on this one experience.An absolute pleasure dealing with you Jake, well done 👏
The crew at alliance were great. Martin, Mahran and Peter did a great job. They each deserve a carton of their favourite beveragesTory and Zac helped a bunch in the quoting and service stages too.
very profesional, quick and tidy. Martin and Ashwin did the jod without fuss and left everything clean and tidy. Recommend the company for great service
Dee, Josh, Tom and JJ did a great job installing our Daikin ducted AC. Kept us upto date on problems they ran into to ensure we were fully aware of the solution and also left the house clean once the job was done. Thanks guys
Jonathan and Thomas were fantasticThank you
On time service with great communication. We have a difficult site that required work across two days. Matthew and Noah on the first day, then Jonathan, Thomas and Ash on the second were professional and considerate, laying down sheets for where

...

they had to walk through the house and cleaning up thoroughly when they were done. They were a very accommodating and service-focused crew.

read more
Impressed with Alliance Climate Control. Quick response scheduling an appointment, and Tech Ben provided excellent and knowledgeable service. I would definitely use AllianceCC for my next installation or regular maintenance.
The trades men arrived on time and started the installation after introduceing the team. BJ ,Dario, Ivan and Chris.They did a great job on the installation of the AC system and the cleaning up after the installation.I would also like to thank Ben,

...

Zac, Charlene, Mellisa and Agnes for their help in the process.

read more
I needed my aircon unit moved onto the roof Martin, Aidan & Kody did the job and they did excellent, the end result was perfect and what I had hoped for, would highly recommend them. Thanks Tram!
Matt, Noah, Aidan, David and Zac were all very helpful. Would highly recommend giving us a smooth and easy installation.
Martin,Aidan and Andres were very professional with the installation and should be rewarded
The team at Alliance never disappoint. From their annual servicing to the installation of a brand new system today. A huge thank you to Dee, Rodrigues and Josh for doing such a great job. They were so professional, courteous and helpful. They

...

worked very hard. They also cleaned up so well afterwards. Great job guys. Thank you also to Alex for coming to quote on the job, you were so helpful. 11/10

read more
Great team. Worked well. Good communication with me. Good cleanup
I had the most incredible experience with the company. Throughout the whole process they were easy to deal with and very responsive. On the day, the technicians were amazing. They advised when they were on route, they put down drop sheets on arrival

...

so they weren't walking on my carpet and were friendly and courteous as they walked me through the work they were going to complete. I felt extremely comfortable leaving them in my home.They did an impeccable job and left my house clean and tidy - which was no easy feat after cutting into concrete! Would absolutely recommend them!!

read more
The installation crew Jonathon, BJ, Peter and Martin were great, they stayed into the early evening to get the job done after rain delayed their afternoon. The finished product is excellent. They were responsive to all requests around how and where

...

the systems and piping were located on outside walls. Kirk, Nick and Agnes were very helpful throughout the process too.

read more
I recently moved into an apartment that I have started to renovate, and Ben was super helpful, friendly, knowledgeable, and prompt with all his replies with regards to the selection and installation of my air conditioning units.He even helped me by

...

speaking to my carpenter who was making some framework around where the units are being positioned and explained what needed to be done and where the air conditioning pipes would be. The team completed the electrical run and all the pipe work for the installation this week and Ben also popped in to make sure everything was going smoothly and offered some great advice about the placement of one of the units.Ben has made my life so much easier and took some of the stress out of my renovation which I am very thankful for. I have recommended him to my neighbour who is also getting air conditioning installed now too!

read more
Painless install. Great installation team. Kevin, Shady & Darko's work can't be faulted. Highly recommended
Alliance Climate Control was an easy company to deal with. The Comfort Advisor, Darko, provided excellent information on a recommended heating system for my house to replace a gas furnace. The costings were clear and the quote was provided promptly.

...

Darko organised the replacement for my existing system to be delivered and I was kept up to date with the installation date. The technicians, Jonathan and Thomas installed the system with minimum fuss. They arrived at the agreed time and completed the work promptly and answered any questions that I had. Customer care, Zac, kept in touch to ensure I was completely satisified with the whole process. I highly recommend this company.

read more
We would highly recommend Alliance Climate Control for any Airconditioning work.They've done a great job at installing our new AC unit, been very professional the whole way from the quote to the installation.Special shoutout to the technicians

...

Jonathan and Thomas, having done a super quiet and clean job!Will be using their services again.

read more
Kody was on time, explained what was needed and made me aware of my options in a professional and courteous manner.
Very efficient and personable technician. The maintenance was carried out swiftly and competently and the work was explained thoroughly to me throughout.
Jonathan and Thomas are a great team. Jonathan informed me and listened to aspects of the installation that are important to me. Thomas backed up with attention to detail that made the installation process stress free. They respected me as part of

...

their team and I got the installation we agreed on and help with bird spiking and cleaning of unreachable fixtures. 🙏🏿

read more
Jonathan and Thomas were right on time and provided excellent service. Explained everything that needed to be done and were happy answering any questions. They were very respectful when working inside the home and left zero mess behind. At the end

...

Jonathan took me through the setup and how to use the system and explained everything. Would highly recommend alliance and also Jonathan and Thomas to anyone

read more
We had AC installed by Jonathan and Thomas. They explained exactly what they were doing and why, and then proceeded to do it quickly and neatly. Excellent installers. Very highly recommended.
Dee, Rodrigues, Aidan and Kirk worked professionally and efficiently to install A/C on a difficult site. They left our home clean and tidy, did a great job.
Finished product was perfect!
From start to finish Alliance provided an excellent service, the whole team were professional, responsive and trustworthy.Ben provided a professional and honest assessment and found the best overall solution for us.Jonathan and Thomas' attention

...

to detail was excellent and I was very impressed with the overall quality of the install and the attention to detail (Jonathan going out of his way to find the perfect colour match for us was greatly appreciated). They consulted with me on all key decisions throughout the installation process and it was clear to see they take great pride in their work and getting the best result for the customer.Top team.

read more
Liam was wonderful! He was so kind and excellent at explaining everything he was doing for me. He took the time to show me photos of the process. Thank you!
Linda Nathaniel had Dee, Aiden, Rodrigues, Sam, Solah install AirCon Darko first came out to inspect and quote. Very professional. Explained all the equipment. Explained how best to use the Air Con. Arrived on time.
A big thank you to Dee, Rodriguez, Jake and Mick for installing my new ducted air conditioning system. They were professional, courteous, polite and nothing was a problem. Alliance must be so proud to have them as part of their team. The team

...

certainly went above and beyond for my install, even with some of the tricky challenges and working back to get the job done properly. Would recommend the team and great job, Thanks Nick

read more
Liam & the team were consummate professionals. Despite being short staffed they still completed my job when they said they would. They went above and beyond to provide a great service. Our VRV system is now working like a dream.
Great service and really responsive. Listens to concerns and checked everything out. Went above and beyond
Liam provided a very professional and efficient service. Recommended.
Thorough & prompt service. Extremely impressed with the technician's knowledge, communication & overall professional approach of the company. Went above and beyond.
I am very happy with their service and everything. Please send my big thanks to Dee, Shadi, Rodiquez, Shazim and Zachary (sorry if i spell your name wrong). I have been using my new aircon everyday and so far it's so so much better than the one i

...

had before. Highly recommended the company and especially the team. Thank you

read more
Getting a new air con was a great and easy experience. There was consistent and regular communication from the office (Zac, Sam, Kirstie). Darko came and looked at the site and sorted out our replacement options and gave a detailed and clear quote,

...

then the Install team did their job quickly on the booked date (Aiden, BJ, & JJ).

read more
I am very satisfied with the AC that they had replaced with a new one. Right from the start when Goran came out and quoted. The price was right and he was very polite. I'd like to thank all the boys who came out ( Jonathan, Thomas, Kevin, Martin and

...

Aiden) They finished the job in a timely fashion. They were all respectful and polite. They cleaned up when job was done. And thankyou to Zac also, who coordinated via phone.Would highly recommend.

read more
The team at Alliance climate control fitted a new gas heater to my existing ductwork. The whole process from quote and inspection (Goran) to installation (BJ & Pete) was both fast, responsive, and extremely professional. Their price was competitive

...

and the responsiveness was what won them the work. The workmanship displayed was then clean, tidy and above and beyond. I would recommend Alliance to family and friends due to their ability to find affordable solutions and their workmanship is excellent.

read more
Jonathon and Thomas did a great job
Jonathan, Thomas, Goran and Zac were all excellent. Very punctual, very friendly and polite, very professional and explained everything they were doing. Excellent people to have do a job in your house. Thank you.
Excellent service throughout the business and particularly Zach, Darko, Kevin and Mahnon were exceptional. Kevin & Mahnon installed the system in the pouring rain! Thank You.
Lachlan and Ashley were very good technicians and have carried out the service as requested efficiently
Technicians were very helpful and pleasant and solved our problem. Couldn't fault them.Extremely happy with the result.
Service was amazing - many thanks to Jonathon, Thomas and Martin for your work at our offices and we look forward to working with you again!
Dee, Shad, Rodriques and Alex were really good ,great work.Thanks guys
Good service, arrived on time, clear explanation of the type of service being carried out, friendly and knowledgeable technician.
I was very satisfied. I was explained what the problem was and how to fix it.I was also given the choice of more work on the unit, but was told it is not urgent. the quote for it arrived straight away.
Professional and friendly in their approach.Efficient with attention to details .
All 4 technicians (Raj, Harry, Andre and Shadi) who attended our premises over the two appointments to perform the original troubleshooting and subsequent installation of a new a/c unit were friendly, polite and professional. They all arrived right

...

on time for the appointment and were more than happy to spend as much time as was needed to walk me through things and address all my queries. The people I spoke to at the head office were the same and there was great communication throughout with emails, sms reminders and phone calls to confirm and run through details of the appointments. All up I had a great experience dealing with this company and would highly recommend them.

read more
Jonathon and Thomas were very polite and efficient, even improving on part of a previous installation and repairing the damaged wall. All work done with humour confidence. Recycling of the old dead heater is s plus too. .
Very polite and answered all my questions. Put mat on floor and plastic sheeting over things so they wouldn't get dirty. Reverse Cycle unit looks like new.
Kevin and Peter were very professional and explained the whole installation process clearly .We would highly recommend them and the Alliance team.
Jonathan and Thomas were excellent with the installation of our new air con systems. Highly recommend them and the business. Really lovely guys as well.
Some of the most polite and nice tradies to deal with, faultless from start to finish. Special shout-out to BJ, Peter, Alex and Zac who did a brilliant job.
Very happy with their work. Job is done neat and professionally. The crew (Jonathan and Thomas) are informative, non-intrusive and generally nice people. Thanks to Jonathan, Thomas, Alex and Zac for your great service XD
Gabriel and Dario came over to do a major clean and Maintenace on my AC. Both were polite and professional and started and finished the job at the times they said they would. +1
Great professional service from start to finish. Clear communication, on time and smooth installation, thank you Goran and Zac and installation team Jonathan, Thomas and Rodriguez.
Very professional and high quality work with great attention to detail. Thanks Jonathan, Thomas, JJ, and Chris.
I phoned Alliance immediately after Jamie Lee left my property to report how pleased I was with the service. Jamie worked efficiently and patiently to fulfill my wishes. These involved servicing my air conditioner and cleaning all vents within my

...

apartment. No complaints what so ever. A very pleasant, well presented young man. Many thanks to Jamie and Alliance.Regards Pamela White

read more
Very happy with the whole process from response for quotation, explanation of quote and subsequent installation. Outstanding communication. Thorough handover from Harry. Very well done.
Thanks to Jake for great, friendly service. He explained everything clearly and presented me with a number of options. I'm very satisfied with the outcome and will use this company again for aircon service.
Dee and his team of Shadi, Rodriguez, Noah, Yianni, Ben and JJ were outstanding.Right from the start of our project with the salesman Ben, Alliance were completely customer focussed, even when our installation presented some rather significant

...

challenges. That included installing an extra vent as decided only on the day of the install and yet Dee and his team managed to get the the extra systems delivered and then installed on that very same day!They were always flexible, always attentive and always ensuring we were satisfied. We would go so far as to say that they are the most professional, customer orientated tradesmen we have experienced.The team worked seamlessly with each other even when the day got unexpectedly longer and not once did I see anything other than a model of teamwork and job focus. As 3pm then 5pm rolled over, it was clear they considered Knock off time was when the job was done, not a number on the clock and we really appreciated that work ethic.We absolutely recommend Alliance Climate Control based on our experience.

read more
Prompt, polite & professional technicians turned up and solved my split system condensation issues. Jamie was excellent and informative to deal with. I highly recommend this company for your air conditioning service needs.
We required an inspection. to determine the issues with the system and possible solutions.The information was clear and the time spent considering a range of options appreciated.
Kevin, Dario and Christian were amazing for our air conditioning install. Called 15mins before they arrived and were outstandingly professional. Gave us an accurate time frame for how long the install would take, took care of moving all the

...

furniture that needed to be moved. They were very communicative and cleaned everything up beautifully, tied everything up and tested it. Also explained how everything works. Would absolutely recommend!Then we had Kody come along and perform a maintenance on our existing old unit and was the definition of customer service, very friendly and communicable the entire time. Would definitely recommend, again!

read more
All the teams involved in replacing my ducted under floor heating were polite and professional. I will use them again.
Zac and Tory - thank you guys for being always available and helping me with the final date for AC installation.BJ and Peter - thanks for installing the AC, answering all of my questions and leaving the as clean as it was before.I will recommend

...

ACC to everyone who wants to install AC.

read more
Very very happy with my experience dealing with this company! They were efficient, communicated clearly and very professional.Johnny who came out to our place was very knowledgeable, friendly and experienced.. he took extra care every where he

...

worked, cleaning up after and making sure everything was the way he found it (which is very rare for trades people).I will DEFINITELY use Alliance again for all my future aircon/electrical needs

read more
We needed to replace and install a new ducted air conditioning system as our existing was over 25years old and stopped working. From our first engagement with the company we were very happy the gentleman doing the quote for the new system was

...

excellent he explained everything and helped us with all our questions and made our decision easy . This week the boys came and installed the new system WOW amazing workman Kevin, Martin and Josh. Highly professional, punctual and worked so hard as it was a very big job. They ensured drop sheets were placed everywhere…(I am very fussy and have all white furniture carpets and decor) they left the house very clean and as it was when they arrived, I was very very happy,, before they left they explained everything and helped me with the phone app and made it very easy for me. We have had extensive renovations done over the past year and your boys were the best tradesmen we have ever experienced…honest and genuine boys….this is a credit to your management getting the right people for the work.Highly recommend Alliance Client Control for all of their services….Kind regardsBernadette

read more
We installed an under the house aircon system and dealt with Harry from ACC. He and the team was extremely profession and efficient in the installation. Cleaned up well after they finished and had a good attitude through out. Would definitely use

...

them again for future aircon work.

read more
Jamie came to check on ducted gas heating system, which hasn't been functioning. Unfortunately the diagnosis was that the system was irreparable as the manufacturer no longer exists but he was very professional, arrived on time and very cordial.
Jonathan,thomas,BJ ,John M,and Chris.Excellent jobWill definately recommand you to anyone.Thank you and well done
This is on behalf of an elderly friend, the company is very honest and helpful
Replaced old ducted system with new one. Very happy with the whole team, from Ben who quoted the job to Harry and the team who removed old and replaced with new system. Friendly, attentive, approachable, and hard working. Would recommend Alliance

...

and staff without any hesitation.

read more
I have been getting numerous magnets in my letterbox. I can't believe in our current climate of avoiding plastics you decide to advertise this way. There is no recycling service that can dispose of magnet business promotions. I will be telling

...

friends also to post if they are annoyed about recieving these.Thankyou James for your response. I have changed my review from 1 star to a 5 star rating. You are to be applauded for taking the time to address my concerns and to look into ways of resolving this issue. You are a true champion for puuting effort into making your business environmentally responsible . 🙂

read more
Thank you to Ben, Harry, and Harry's team. I would highly recommend Alliance to anyone who wants to install ducted air conditioning in their home. Ben was great. He came over to our house and measured and explained everything and provided us with an

...

informative and thorough quote. He was professional, and friendly and answered all our queries and concerns to a T.Harry and his team were fantastic. They are professional, courteous, prompt and hard working. They took care of our wooden floors and carpet and worked very hard throughout the whole time. They also had no problem in removing the big old Brivis heating box and replacing it with the efficient new outlet. In addition, they did a good job of cleaning everything up. They truly are a great team and I highly recommend them.

read more
Matt with his team Aiden and Noah installed new aircon equipment for us. They were fast efficient, clean, tidy and hard working. They were also polite and friendly, explaining everything we wanted to know. I recommend them very highly.
Alliance were extremely helpful and professional from the first moment. From enquiring and booking with Zac, to the day of the A/C removal and installation with Jonathan and Thomas, everyone was so courteous and friendly, and the level of

...

professionalism was fantastic. Wouldn't hesitate to recommend them!

read more
From the initial visit and quote by Lachlan and Zac, through to the installation by Dee and Josh I cant fault this business at all. They were all super professional and lovely to deal with. The boys did an excellent job installing our AC on what was

...

possibly the coldest and windiest day this year, scaling my house and third story roof to complete the job. They remained upbeat and helpful, fully explaining the whole process to me and leaving the house neat and tidy afterwards. Great service!

read more
The customer service support from Zac and Sam was excellent. The professional service of Dee, Rodriquez and Andrea was amazing, they were clean, tidy and efficient. We will definitely continue to use Alliance.
Quick professional and polite. Definitely recommend them
Goran was my first real interaction with Alliance. He was on time and knew every aspect of the job. He was thorough and you felt you were in good hands. Compared to other companies that quoted Goran was just superior in every aspect of his

...

approach and product knowledge. He knew the system would require a lean to attachment to fit the space, he took time to explain that when asked and was responsive to all my questions. The installation team were polite, on time and did a great job (Martin and Ash) even going out their way to show me the operations of the thermostat and setting it up for me.Thanks so far so good.Andrew

read more
Jamie was polite and helpful. Very clear about what the issue was and next steps. I'll definitely call them again if I need help!
The Team from Alliance Climate Control were very professional with my dealing with them. The entire process from the initial call to the installation exceeded my expectations. The Tradesman which came were punctual, cleaned up after they completed

...

the requires electrical and Air Conditioning works. I have no hesitations in recommending Alliance Climate Control, and will be the first call I make for any future Electrical and HVAC jobs I need.

read more
I want to start off by saying THANK YOU.After 9 years living here, we finally have aircons! Big thanks to the Alliancecc team. The boys pulled 2 days of hard work in getting the aircons installed. The job was done professionally and everything is

...

perfecto~ .We understood from the get go that this was a complex project to start with as we went through multiple companies and none of them managed to come up with a plan that works for us esp when it comes to getting it done in a way that satisfies both aesthetics and practicality. After the job was finished, everything was cleaned up. No mess was made. I have to say I'm absolutely impressed with the level of professionalism with the whole team.Lastly, BIG shoutout to the boys that have helped in pulling this off. Please send our thanks and appreciation to B.J., Zac, Mack, Sam, Kirk, Noah, Shadi, Rodriguez, Peter, Andre, Matt and Ben!

read more
Amazing work done by the team today ( Jonathan Thomas and Andres) aswell as Goran and Zac. They have done an amazing job today. Very professional and informative when installing the air-conditioning. It is a three storey house and required alot of

...

effort yet this was done with no issues. Thank you so much to the team for pur new air-conditioning system. Took time to discuss our options before installing and professional all the way to the end of installation.Ray and Michelle Kodsi

read more
The service was impeccable throughout, from Ben who was friendly and honest when he inspected and provided the quote, through Zac who arranged everything to BJ and Rodriguez who installed the system. BJ was professional and explained everything they

...

were doing in terms I understood, Rodriguez was tidy and clean in his work and ensured everything they had moved was exactly where they found it.Fully satisfied customer!

read more
We had John come out an do some work for us.He was a superstar and took the time to listen to what we needed and complete our request.Once finished he took the time to walk through the works completed and explain a few additional points as

...

well.Would look at using their services again down the track.

read more
Bj, Christian,Darko and Zac all highly professional also very courteous ,on time and component tradesmen
Jonathan, Thomas and Zac have done a great job to install an underfloor heating system for me. And also many thanks to Goran for organizing everything so well despite many service and schedule changes on my behalf. Overall, professional service and

...

great quality.

read more
I had them to service or quote on a new system. I found them professional, able to explain and advise well.
Dee and Thomas were fabulous. There was an issue with power point location and they came very promptly and were professional, really pleasant and did a fabulous job. My thanks also to Sam for arranging this so quickly. I would recommend Alliance to

...

anyone needing air con installation and maintenance. On a Saturday so I hope the boys can relax with a beer this afternoon!!

read more
JJ is a real asset to the business. You guys know how to hire the right people. Happy with outcome.
I had a split system installed in my apartment over a year ago and had a similar high quality experience as many others here. A year on and I can confirm that Alliance's maintenance team is just as professional, approachable and effective as their

...

install crew. Big thanks to Lachlan and Ewan for being incredibly attentive, helpful and kind. Highly recommend this company.

read more
Great service. The installers were on time and did a professional job. They asked how I wanted the layout of the installation and did it very well. They also helped me out fixing some other bits and pieces. Special thanks to Dee, Shadi, Rodriguez,

...

Arron and Tory for the initial inspection and quote. Thanks guys!

read more
Thanks to Kevin, Martin and team for installing our A/C back in Feb! Great team & service, highly recommend. Rebecca and Huw.
Great service, Very professional and great products, Attention to detail on Installation. Will defiantly use this company again. Comes highly recommended.Great work B.J , Peter, J.J, Chris & Goran
Matt and Aiden from Alliance handled our recent Multi-split installation at a terrace in the Inner West. They worked tirelessly to get both units installed, took care during the installation to not only get everything placed well, but kept the home

...

tidy as best they could as well. Two electricians came to do the wiring (sorry, don't have their names), who similarly did a good job in a relatively tricky build (switchboard at back of house, AC units at front).Everything is working well so far and we've been happy with the quality of works. We had used Alliance several years ago for an AC install in an apartment, and that was of similar high quality. We still readily recommend Alliance to friends and family.

read more
Professional service provided by the whole team I dealt with being Goran, Jonathan, Thomas, and Zac everyone knew their job and performed it exceptionally. Customer service was great and performed with a smile taking time to explain all the work

...

performed so we were kept informed and understood the entire process.

read more
Lads were great, we had Jonathan, Tommy, JJ and Chris do our apartment which was no simple task. All boys were nothing but professional and did the job to what are expectations were and even more. The best part these blocks also showed humanity and

...

were always up for a good chat. Couldn't recommend more

read more
Great team thanks Dee, Shadi, Rodriguez, Kirk and Zac for good humor and good quality work.
5 star service - prompt, efficient, friendly and courteous.
Martin, Brandon and Andres were very hard working, efficient and very informative. I would highly recommend this service. Cate
With any Air conditioning or Gas heater replacement installation trade in*
Limited time only, offer ends .
Not to be combined with any other offer
*Offer to be presented at point of booking or sale.