Qualified
Heating
Installers
Quote from qualified and
licensed technicians
A fully tailored, transparent quote will be provided to you on the spot
A full heat load calculation, space inspection, and efficiency study
Picture Perfect Installation
Every detail matters​, indoor, outdoor unit, trunking, controls and all accessories will be perfect
With over 15 years' experience in residential gas central heating installation, Alliance has been offering heating services to our local community and Sydney wide.
Standing behind the comment of "going above and beyond".
We do what we said we would do, when we said we would do it, the way we said we would do it. Making sure we are easy to do business with.
If you need a reliable local technician for assistance, speak with one of our friendly and professional team members.
Schedule an appointment with
one of our specialist today.
What Type Of Heating Is Right Me?​
There are plenty of options to keep you and your family warmer in winter months. Some options are more versatile than others such as reverse-cycle ducted systems.
It all depends on your preferences and requirements. Here are some questions you should ask in preparation for an installation quote: 
Schedule an appointment with
one of our specialist today.
Schedule an appointment with
one of our specialist today.
What Our Community Is
Saying About Alliance


Excellence
based on 520+ reviews
Professional and helpful staff. Very satisfied with the whole process, from booking the appointment to the installation.Thank you to B.J, Thomas, Peter, Kirk and Melissa!
The guys were great and our air cons a dream. Thanks Jonathon & Mina
Great service from Technicians Jonathan and Mina. Very professional and polite. Would recommend their work.
Adrian, John, Ray and another person (sorry!), installed a 3 phase system into our house. They were on time, worked in tricky conditions, and supported each with their safety. I would recommend them whole heartedly!
Very professional service from the start - phone enquiry with Mellissa, to the quote from Goran, to the installation by BJ & Thomas. Highly recommend this team.
Great customer services and punctual thanks Shazim Mohammed
Jonathan and Christian from Alliance did a great job installing a reverse-cycle air conditioner - really professional, and I appreciate the care they took to keep things tidy and clean. Very happy, definitely recommend these guys!
We recently had Alliance come in to do a new installation of a fully ducted reverse cycle system to replace our old Gas Heating unit and we could not be happier with the results.Our home had some unique challenges when it came to heating due to

...

high roofs, which multiple other companies could not provide a clear plan for but the Alliance team presented an excellent plan to address it and the results have been fantastic.This is a great, friendly team. Would recommend them to anyone looking for air-conditioning and heating services

read more
Responsive to feedback. See their reply.
Technician Aaron Davidson was outstanding and very tidy.
Adrian and Chris installed a new power board and they did a magnificent job. We would like to award them 5 stars for their work. We are very impressed with the work they did.
Absolute first class service from start to finish. Thank you very much for a great customer experience. My recommendation to for anyone needing any air conditioning service do not look anywhere in else, use Alliance Climate Control.
I recently contacted Alliance Climate Control to replace/upgrade an old ducted reverse cycle system in the family home. The degree of professionalism was very high right from the first enquiry, including all follow up confirmations and booked home

...

visits. After reaching agreement, the installation was arranged quite quickly and carried out meticulously. Well done and a big thank you to Ian, Andrea, Mario and Sam, for completing that installation work and having to contend with a bunch of people either working from home or studying.

read more
I had Kevin, Jonathan, Mina, and Aiden come and install a new ducted system into my house today. Not only were they all very friendly and professional they explained everything and cleaned up at the end of the day like they weren't even here. They

...

were all COVID safe and wore masks throughout the install. I would definitely recommend Alliance to anyone wanting any type of air conditioning system. Thanks again 🙂

read more
Gabriel & Liam were outstanding. They were professional, polite, efficient and cleaned our AC and had it working very quickly. Cannot recommend them enough. Outstanding service
Really quality service and no mucking about.
Complete the quote and installation of ducted gas heater within a week from my first contact with them. Extremely responsive and professional compares to other companies I have used before.Highly recommended.Especially thanks Jonathan and Urina for

...

your services. Top job for the installation.

read more
Really impressed with Alliance. Tory and Jake were great to deal with for service and organisation of a new unit installation. As for the installation BJ, Solomon and Thomas did an amazing job! Professional, skilled and kind. Would highly recommend

...

them.

read more
Jonathan and Mina were fantastic, they both showed a great willingness to fix the problem and finding best solutions. They are great.
We had a very tricky job for our multi split aircon install, but after a momentary wobble, the install team did a fantastic job. Nothing was too much trouble. Thoroughly recommended.
John M, Chris D and Adrian were the technicians who worked upgrading my power board. Very professional - prompt and efficient. They did a great job, would highly recommend them and Alliance.
I highly recommend Jonathan and Mina for doing a fabulous job on installing my new Rinnai air conditioning system. They are absolutely the best tradesmen I have ever had the pleasure of employing. The staff and management at alliance climate control

...

and also a pleasure to deal with and they offer the alliance care ongoing maintenance service which I am very impressed with.If you are looking for new air conditioning now would definitely be a good time to ring alliance climate control. Well done guys I'm so happy.

read more
My new air conditioner is working great. Thank you to the installers Jonathan and Mina who were professional, polite and communicated the processes throughout.
The team Kristin, Aaron P, John M, and Chris D were as good as it gets. From my initial request with Adrian, confirmation appointment with Kristin to the actual work undertaken was all a pleasure. For me as a customer I was again impressed with

...

their expertise and their communication. There's a lot to be said about Alliance, all good!

read more
The team were absolutely brilliant. The most professional team I have had the pleasure of meeting. Thankyou to Ian, Thomas, BJ, Mario, Solomon, Ellis and the electrical team Adrian and John. They went above and beyond to install my heating and AC.

...

They went above and beyond and I am grateful. Highly recommend.

read more
Very good service from Jonathan and MinaVery professional,covering carpet and furniture and very helpful in answering all our concernsDemonstrated how the unit works and left the house very cleanThanks guysIan
Gabriel the technician who came out to service the AC at our business was fantastic to work with – very knowledgeable, professional, and patient with someone who knows nothing about air conditioner units. He took them time to answer all my questions

...

and explain what kind of set up we currently had and what needed to be done. I was previously advised by another company that our whole air conditioning system needed to be replaced however I found out this was not necessary – we just needed a good service and replacing of some ducts.We had a great experience with Alliance Climate Control, will definitely use them in the future.

read more
The whole process of installation, from initial enquiry, through quoting and system design, and final installation, was smooth and easy. Everyone went out of their way to be helpful, everyone was polite, efficient, professional, careful. The outcome

...

was better than we had dared to hope. We would definitely use their services again.

read more
Minar and Jonathan were courteous, punctual, efficient and professional whilst managing the removal of our broken heating system and installing a new system. They were also great with my two boys 7 & 8 who were very interested in the installation

...

process. Would definitely recommend based on quality of service.

read more
My experience with Alliance was great from start to finish. They were really fast at getting back to me and communicated really well. The quote was very thoroughly done and explained by Tory. Jonathan and Mina were wonderful on the day of the

...

installation. Very professional, polite and fast. Couldn't have been happier.

read more
Provided all documents required by the strata. When they came to inspect and install the air con, Kirk, BJ Peter and Solomon were professional and kept the place clean afterwards. They took the time to explain everything and made sure to ask if I

...

had any questions.

read more
I am very satisfied with the service I have received from Alliance. I found them on line , read the history of this company and from the very beginning I have received total satisfaction. The installation today was carried out by Jonathon & Mina who

...

were amongst the most professional trades persons I have dealt with lately. They were on time , very obliging and clean. They installed the new Aircon in a expert and professional manner.They knew exactly what they were doing. I am completely satisfied and thank them for their excellent service.

read more
Amazing service by Kirk definitely will use again A+
The Alliance team installed a ducted reverse cycle system on the first floor and a split system on the ground floor of my house yesterday.The team did a great job. They were punctual, courteous and treated everything with care. I am very happy

...

with the systems.I would particularly like to mention Jonathan, Mina and Thomas for excellent customer service.

read more
Aaron and Liam did a great job! They were professional, courteous and prompt. After being without heating for several weeks we really appreciate the help from Alliance. Thank you!
B.J, Mario, Solomon and Goran were such a great team, helping me out in every step of the process from choosing the right AC unit to installation and instructions on how to operate and change the filter on my own.Very professional and they did a

...

high quality job so would definitely recommend them

read more
We had issues with our ducted heating. Raj, Alex and Kody came out on 2 separate occasions. They were professional, fast and able to resolve the issue without over charging us. They also fixed the work of someone else who had made a mistake in

...

their assessment. Thanks so much!

read more
Could not recommned more highly. Jamie came first to assess our situation and gave me a through report and recomendadtion of the scope of work required. What I relaly loved is that Jamie also did the work with a colleague Gabriel. They layed down

...

protect covers, cleaned up very well after themselves and then showed me the results of their work. Very professional service.....I now have a happy aircondiiton system again!

read more
I sent a quote in on Friday afternoon, and by Saturday noon the AC was inspected and fixed. The work done was highly professional, organised and finished early. After work documentation is also very presentable and complete.
Prompt service of the installation of AC.All tidied when completedCourteous tradesmen
Very neat and clean installation of a new ac. Courteous and knowledgeable technicians. Thanks to B.J., Mario, Peter and Kirk.
B.J., Mario and Raj installed a new split-system and explained the whole process and what they would have to do (move some pipes/drains etc) and were very polite and courteous. Called several times before to let me know their arrival time and

...

completed the job without any fuss. AAA++!!

read more
Very happy with the installation, thanks to Kirk, Sam, Shadi and Andre. Every detail was well planned and executed. Workmanship was spot on, they left the area clean and tidy. The new system is working great.
Jake and Liam came to do a quote today at my house. Excellent manner, extremely polite. They took the time to listen to me and came up with an excellent solution for fully ducted air conditioning in my house.
Yearly general maintenance was carried out by Jamie on my air conditioning system. I was very impressed with his workmanship and courtesy. He explained everything he was doing, which was very helpful for me. I can highly recommend them. I felt like

...

a valued customer.

read more
I rang Alliance who I had n't dealt with before but got an appointment to repair my Brivis warm air system on a Saturday their serviceman rang me ahead of arrival and arrived at my house on time. How wonderful, a rare occurrence these days. Will i

...

use Alliance again yes definitely. It is great to deal with a company that not only talks about service but delivers it may be you could teach the phone companies how it's done!!!

read more
Alliance were impressive from the initial meeting & throughout the installation process. Ian, Thomas & Ellis were such an impressive team; efficient, professional, considerate, mindful of family pets, prepared & cleaned up excellently. Clearly very

...

happy to highly recommend Alliance Climate Control. Regards, Rowena in Newport

read more
Professional, friendly and helpful. Good job, Jake and Team Alliance.
Good equipment, reliable and helpful to deal with including times to visit and phone on approach. Installers (Kevin, John & Paul) well organised, clear communication and careful work. Office staff are also helpful and reliable.
Matt and Aaron from Alliance were terrific. They were courteous and efficient and nothing was a bother. As an added bonus, they left my house cleaner than they found it!
Had a great experience with cleaning mould in filters. Good fast and quality service, ACs running as good as new! 😀😀😀😀
Alex was excellent. He came on schedule, was highly proficient, and efficiently fixed the problem. A pleasure to deal with.
I contacted Alliance Climate Control to get a split system air conditioner installed in my apartment. I was impressed by their professionalism from start to finish.Kirk came out to view my apartment and recommended a unit that would comply with my

...

strata bylaws, shortly after the visit all the necessary paperwork and plans to submit to strata were in my inbox.Michelle kept me up-to-date on everything related to the timing of the installation. I was working from home when BJ, Jonathan, Andre and Aaron were installing the unit, they worked really well together and went above and beyond to make sure everything was left neat and tidy - they even helped me to re-hang some paintings on the wall! I would definitely recommend!

read more
Great service and excellent job - our air cons have never been so clean! Would highly recommend Aaron.
Thank you Kevin and Dario for your professional installation of our AC.
Very pleased with the new ducted AC, as well as the whole installation process. Although, I expected it to be messy, Sam, Shad and Thomas explained the whole process to me and installed everything very fast and with minimum mess. Thanks guys!
B.J and his team , Jonathan and Andre were on time and really a pleasure to have install our air conditioner.They were professional and left the apartment spotless.Tory gave us the original quote, a pleasure to deal with.Thank you guys.
Jake turned up on time, recommended some preventative maintenance options to keep ducted air conditioning system operating efficiently as part of annual maintenance check. Really happy with the service.Also had electrical work done by an excellent

...

technician Adrian H. Again he turned up on time, completed safety inspection and made a number of recommendations. Adrian made a number of required repairs, installed new led light fittings and a number of other electircal upgrades. He wnet above expectation with level of service and really happy with the work done

read more
Excellent professional service from the initial contact through to delivery and installation. Jamie Lee was very helpful on how we wanted to deal with a replacement split system for our old unit and gave us a quote to cover the whole job.

...

Technicians BJ and Sam had a great attitude and dealt with a small change to the original plan I requested on site with absolutely no fuss. I happily recommend this service.

read more
We had multiple air conditioning companies come out to advise if and how we could install an additional head unit downstairs in our two storey, double brick apartment without using any conduit.The answer from all of them was it could not be done.

...

We then finally called Alliance, they came out, spent time measuring and then confirmed it could be completed with some core drilling through the slab, etc etc.Anyway D'day arrived on Monday and we were super nervous, however BJ the head installer was awesome and he did an incredible job. He could have taken the easy way out but he didn't, and we are so happy with it.Some may say it was expensive compared to a traditional install of a spilt system but we say it was worth every penny - you pay for what you get.We did have a little hiccup when they core drilled as unfortunately they cut through the antenna and internet but this was fixed the same day by their electrician.We have already recommended them to our neighbours who have booked them in and to the rest of the owners in our complex. We highly recommend them to anyone, even more so if you have a difficult install!

read more
Installers arrived on time. Very courteous and professional. Cleaned up after the installation. Highly recommended.
On 5 March 2021, I had a brand new air conditioner split system from Fujitsu supplied and installed by Alliance Climate Control in the room of my younger brother. The names of the technicians were Shadi Darmo and Christian. Both were extremely

...

professional, polite, kind and were experts at removing the old air conditioner and fitting and installing and testing properly the new one. I was very impressed with the quality of work performed as the new air conditioner is working fine and there are no problems so far whatsoever. I will highly recommend other customers thinking of buying and installing a new air conditioner to strongly consider using Alliance Climate Control as I will be using them again because in the recent past, they also did a DEEP CLEAN of the split system Mitsubishi air conditioner in my room which is about 5+ years old and now I feel like I am in Antarctica based on the improved performance after the thorough service as the cool air blowing is THAT much colder and more forceful than ever, exactly like a brand new product. Thanks to the Alliance Team for their punctuality, excellent pricing and quality workmanship.

read more
had wonderful service from the quote done by Tory to the installation done by B.J. Kim and Kai. The team were friendly, very professional, near and tidy and answered all my questions. Very impressed
BJ, Kim, Kevin, Dario and Tory did a brilliant job, would recommend using Alliance for air-conditioning installation purchase.From the initial quote by Tory, through to the final installation by BJ and team Alliance were professional and courteous.

...

A pleasure to deal with and I'm very happy with the unit they recommended.The installation was quick and efficient and they did a great job of cleaning up afterwards.Would use them again.

read more
I was so impressed with Alex. He took the time to figure out what was wrong with our system and explained our options very carefully. Thanks Alex!
Kevin, Dario and Kai did an excellent job installing an air conditioner.
Routine aircon maintenance / cleaning. Technician was friendly and informative. Service was thorough, efficient and reasonably priced. Would call again for future maintenance / repairs. Highly recommended.
Great work Shadi and Andre! You are fast, efficient and friendly. Thank you for all your time going through the manual and leaving the work site cleaner than we you arrived. Much appreciated!
Adrian H. was very efficient. New LED downlights working well.
Excellent service, prompt, knowledgeable, polite, confident by Shadi and by Andre. I can recommend them and Alliance to everyone.
Just had my second upgrade. First my aircon 3 months ago by Sam & his crew. Second upgrade my switch board upgrade & smoke alarms by Adrian a few days ago. They both did a fantastic job. Very happy with both installation & would like to thank Joshua

...

& Darko for their best quotes for both jobs. Would recommend to family & friends & anyone.A Big Thank You to Alliance Climate Control & staff for a hassle free experience, keep up the good work.

read more
Excellent service. Jamie is a legend.
Kim, B.J and Goran were all highly professional and worked diligently to deliver a great result. Will definitely be using them for future work. Very happy.
very impressed with the work of one of Alliance's team, Kirk, Sam, Dario, Tom and Harry. good blokes and handled the 25kw big unit with care and confidence, they know what they doing and job delivered seamlessly.I found this company very organized

...

with their structure and definitely recommend to anyone who has needs for it.

read more
Great service from start to finish. Alex came out to repair our current AC unit however recommended us upgrading to a new unit would be more economical. Within days he had organised installation. The install was done in half a day by BJ and Kim.

...

They took away all rubbish, swept the floors around the work area, and even set up the apps on our phone to operate the system remotely.Five star service start to finish! Can't recommend these guys highly enough!

read more
Just had daikon/ac installed by technicians Kevin,Kai,Aaron
Get cash back up to $1300 with a Natural Gas heater installation*
For a limited time get a cash back when you replace your non-gas appliance with one of the Natural Gas appliances listed below.
Ducted gas heating, pool and spa heating
Flued heating (new installs allowed)
Alliance Gas Heater Installation
When you install a new gas heater*
When you replace your existing gas heater or air conditioning*
Finance option available up to 36 months interest free* (Terms and conditions apply*)
1. If you looking to install a brand new gas heating systems in your home
2. if you are looking to upgrade your current air conditioning systems to a gas heating
To claim your cash back please ensure you have met these requirements before making your claim online at GoNaturalGas.com.au.
I have…
1. Purchased a new Natural Gas appliance or
2. Replaced a non-gas appliance or completed a brand new appliance install*

3. A copy of my invoice or purchase receipt

4. A copy of my NSW Fair Trading Certificate of Compliance (as issued by your licensed Plumber or Gas Fitter)#

5. Purchased and installed my Natural Gas appliance during the promotional period

You will receive your Natural Gas Cash Back (VISA Card) in the post within six weeks.
Terms & Conditioning
*Claims cannot be made where a natural gas appliance has been replaced by another natural gas appliance #Claims will be rejected if certificates are not provided. Jemena needs to ensure that all natural gas appliances are installed by licensed and qualified plumbers and gas fitters. Terms * conditions.
Specialist Dealer & Partner
Brands We Work With
Why Our Community
Trust Alliance?
Schedule an appointment with
one of our specialist today.
Give you the right advice
At Alliance Climate Control we understand that every home and the way you live in your home is unique. Our approach to service is based around getting the right fit for you, your home and your life. Because we believe this, we make sure that we listen to your needs and give you the highest quality advice on your climate control needs.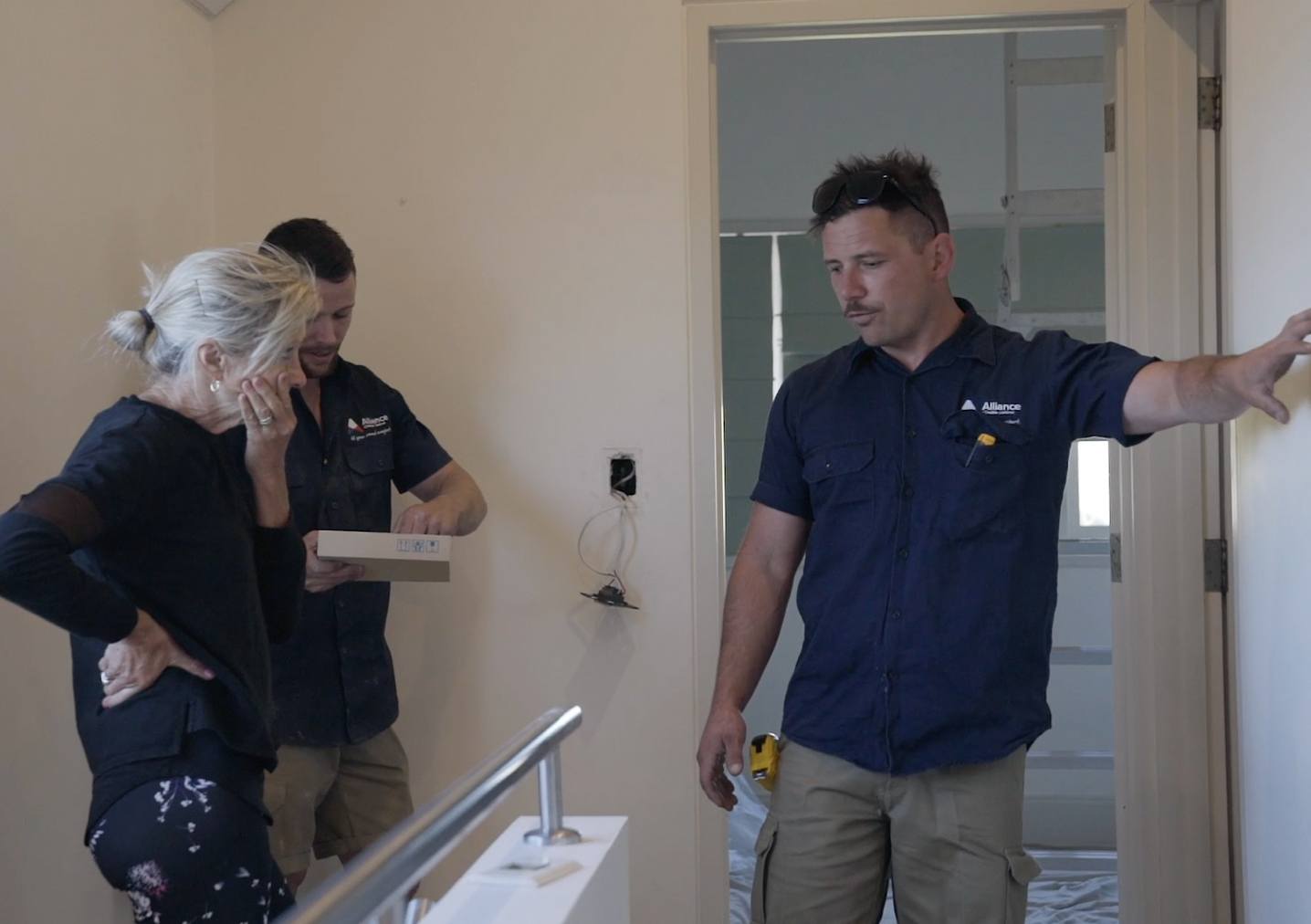 Once the initial planning step has been completed, we will provide a tailored proposal with the quote. We are more than happy to discuss any of the details with you via your preferred means of contact. One of the most important parts of the design step is clarity of communication. We will design a custom air conditioning solution that not only fits, but functions flawlessly in your home or business.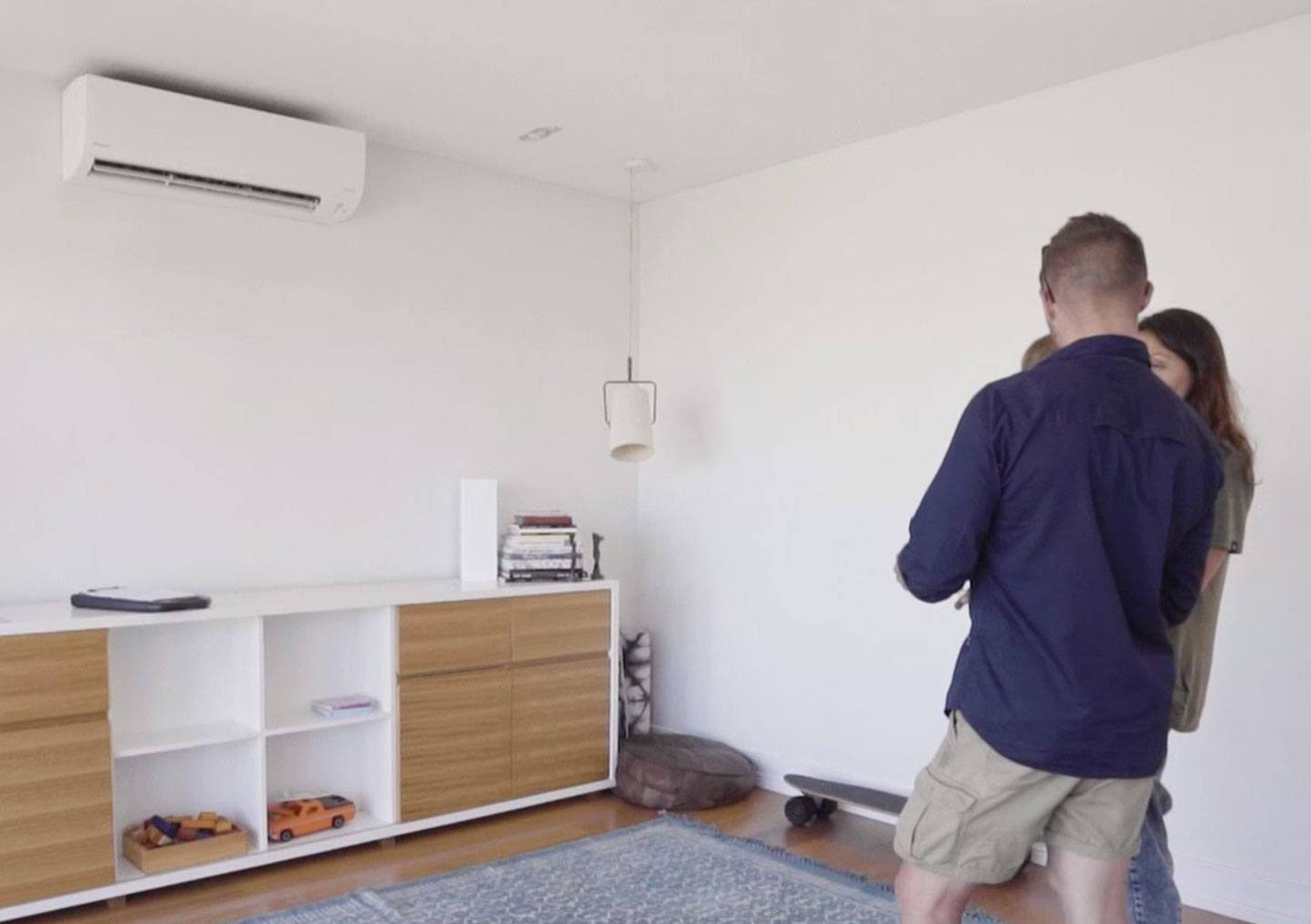 Deliver a professional service
On the day of installation, our team of experts will be onsite at the agreed time and date, ready to get started. Already informed of the plan, our installation team will commence work immediately. We understand that your time is as valuable as ours and getting the job done efficiently and effectively is crucial to us.
We're Here To Help Gor Air Conditioning & Heating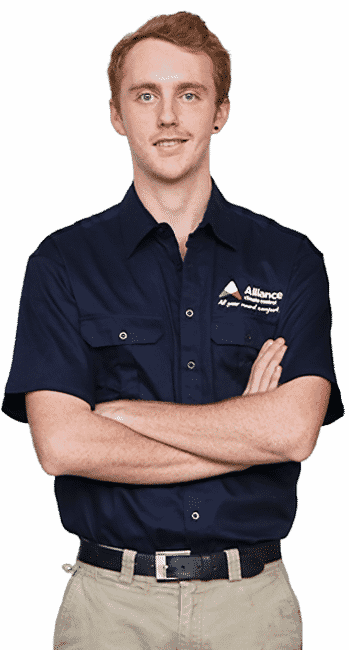 How Can We
Help You Today?
With any service performed*
Limited time only, offer ends .
Not to be combined with any other offer
*Offer to be presented at point of booking or sale.
Frequently Asked Questions
What is the best heating system on the market?
The best heating systems in the market is entirely based on your preference and your home's requirement.
What size do you need?
How much will it cost to run?
What is the initial installation costs?
Our technicians know and understand air conditioning systems from a large variety of brands. We are authorised dealers of many leading air conditioning brands such as Daikin, Actron Air, Fujitsu, Brivis, Mitsubishi and more. This means that our technicians are qualified to assess, plan and install the most suitable air conditioning solution for you in your home or business. Plus, we also receive exclusive deals and competitions directly from each brand on all their air conditioning systems.
Most importantly, we receive regular and specialised training to make sure our installations are picture-perfect and industry leading.
What type of heating system is right for my home?
There are several factors to figure out what the best heating system is most suitable for your home.
These includes:
Your budget
Functionality of the AC
Any allergies/respiratory concerns
The amount of rooms
The size of the rooms
Our air conditioning technician can provide you with a complimentary, obligation-free quote to identify the best air conditioning for your home or business. This includes a heat load calculation, space inspection, and efficiency study.
Why do I need to service my heating system, it's just a filter clean?
IF IT AIN'T BROKE, DON'T FIX IT" - You've heard this saying before, correct? This philosophy doesn't apply to mechanical devices that can actually breakdown, like your air conditioner.
Gas heating maintenance  should be done every year around the same time and not on a 'need basis'. This is the best way to keep malfunctions and costly repairs at shore. If you neglect your air conditioner system and skip maintenance, much like your regular dental check-ups, there is a higher chance of it breaking down early or needing major gas heating repairs.
Often more than half of your energy bills comes from heating and cooling appliances, so it only makes sense to keep your air conditioning working efficiently as possible. In fact, research found that proper and regular maintenance of your air conditioner improves efficiency and reduces energy bills by up to 35%. Plus, most importantly, you and your family will be breathing in consistently health and fresh air circulated from the system.
Senior HVAC Technician Josh - "An air conditioning service is not just a filter clean. It is a full system health check and maintenance covering the indoor unit, outdoor unit and interconnecting services. We strip, clean and inspect each part of the system then test and record all the data on a health report sheet for future reference. The idea is to get the system running as efficiently and clean as possible to save the customer money on running costs and improve the hygiene in their home."
Why do you need to a heat load calculation before my installation quote?
In any room, heat comes from many different sources – computers, machineries, lighting and us, the humans that reside in it. Plus, the sun beaming onto the building, open doors and windows, or areas of leakage in the building can all allow heat to travel into the room. The sum of all these heat sources in Kilowatts tells us the heat load. We use the heat load calculation to identify the air conditioning size needed for your home. The AC's output must be larger than the heat load/heat gain in your home for the AC to work effetively.
Is there an after-care service?
We do have an after-care maintenance agreement which comes in three and five years where your air conditioning's recommended yearly maintenance is sorted.
This annual service will make sure that the effective functioning of your system is maintained.
Plus, when you sign up for the maintenance program you will also be entitled to an extended warranty on the installation.
Schedule an appointment with
one of our specialist today.