Local Air Conditioning Installation​ - Central Coast
100% obligation-Upfront Quote from qualified and licensed technicians
A fully tailored, obligation-Upfront Quote will be provided to you on the spot
A full heat load calculation, space inspection, and efficiency study
Picture Perfect Installation
Every detail matters​, indoor, outdoor unit, trunking, controls and all accessories will be perfect
Looking For An Experienced Central Coast Air Conditioning Installer?
If you are looking for an experienced Central Coast air conditioning installer, then look no further than Alliance Climate Control. With over 15 years of experience providing quality air conditioning services to Central Coast, you can be assured that our highly skilled installers will always go the extra mile.
They are Australian licensed and qualified technicians that have become a core part of the Alliance family, using their expertise in Central Coast's climate to ensure your system is running efficiently and effectively. Our technicians are also trained to determine what system fits your space requirement and local climate, with a heat load calculation also included in every inspection.
All these factors are considered before designing the perfect air conditioning solution for you and your home, bringing you comfort year-round.
Every home is unique, and your needs are too, which is why our team will be with you throughout the entire process. Regardless if your needs are residential or commercial air conditioning installation, we have the ideal air conditioning system for you.
When you work with Alliance, your Central Coast air conditioning installation comes with a 100% Customer Satisfaction Guarantee or we will be back to make it right!
Schedule an appointment with
one of our specialists today.
Which Type of Air Conditioner is Best for the Central Coast?
When it comes to buying a new system with the right temperature settings for your needs, it is beneficial to remember that there is no singular model that is best for any space. What works in your home may not necessarily perform as admirably in a commercial space or office.
Before installing a new air conditioning system, it is important to figure out exactly what you need by making these considerations:
Choose From Our Extensive Range of Air Conditioner Systems
It can be hard to understand the entirety of air conditioning terminology. To simplify it, we can break down the potential systems into 4 main categories:
We provide air conditioning services to all of these variants and more:
Schedule an appointment with
one of our specialists today.
Air Conditioning Services We Offer in the Central Coast
Here at Alliance, we specialise in a whole host of air conditioning services, including:
These services are available to both residential and commercial customers across the Central Coast area.
Qualified AC Technicians in the Central Coast Area
Air Conditioning Systems should always be installed by a licensed and accredited HVAC professional. Incorrect installation of the system can result in wrong indoor temperature, malfunctioning systems, poor indoor air quality, and impact the performance of your new investment and the health of the people in the home.
That is why our technicians do not just provide friendly service, but also their expertise in the Central Coast area and its climate. With their up to date in-house training, keeping them in the know with market developments and innovations in HVAC, our technicians can be trusted with all of your climate control needs.
Everything we do here at Alliance revolves around our culture of trust, passion and accountability. We want our customers to believe in the kind of services we provide, and know that our team will go above and beyond in any air conditioning service required of them. It is this promise that maintains our life-long customer relationships and efficient service. We put you first, not the transaction.
Major Brands We Work With
Our professional service is only possible because of our partnerships with the greatest brands in the air conditioning industry.
Suburbs We Service in the Central Coast Area
Across the Central Coast area and its surrounding suburbs, we provide advance air conditioning services for any customer's needs. 
If your suburb isn't listed below, give us a call and we'll still be more than happy to come on out for a chat!
Avoca Beach, 2251
Bensville, 2251
Bushells Ridge, 2259
Copacabana. 2251
Erina, 2250
Ettalong Beach, 2257
Gorokan, 2263
Gosford, 2250
Green Point, 2251
Gwandalan, 2259
Hamlyn Terrace, 2259
Horsfield Bay, 2256
Kariong, 2250
Lake Haven, 2263
Lake Munmorah. 2259
Morisset, 2264
Narara, 2250
Point Clare, 2250
Somersby, 2250
Terrigal, 2260
Toukley, 2263
Tuggerah, 2259
Tuggerawong, 2259
Tumbi Umbi, 2261
Umina Beach, 2257
Wangiwangi, 2267
Woy Woy, 2256
Wyoming, 2250
Wyong, 2259
Our Guarantee for Central Coast Customers
Schedule an appointment with
one of our specialists today.
We're Here To Help With All Your Air Conditioning Needs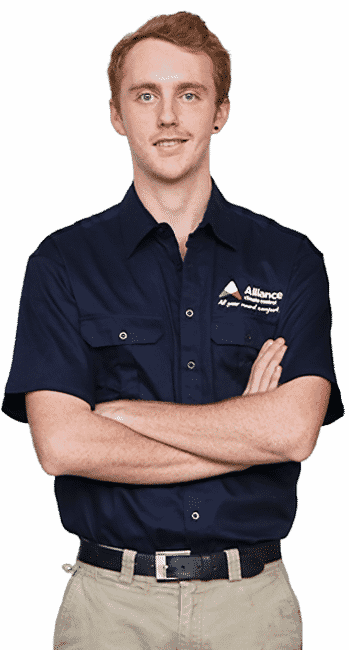 When you book online,
on service work*
Limited time only, offer ends .
Not to be combined with any other offer
*Offer to be presented at point of booking or sale.