Ductwork Replacement & Repairs

Air Conditioning
Installation
Air Conditioning
Replacement
Home Duct Work Replacement & Repairs

Duct work is an essential part of your home's ventilation, and simply put it, without it, your Air Conditioning system wouldn't be able to transport air from room to room, ensuring each room has adequate and equal cool or warm air.
Quite often, homeowners don't think about the ductwork component of their Air Conditioning System when it comes to cleaning and maintenance. Therefore, when it comes to caring for it, it is quite often missed. In turn, this leads to compromised Ducting, but diminished overall performance.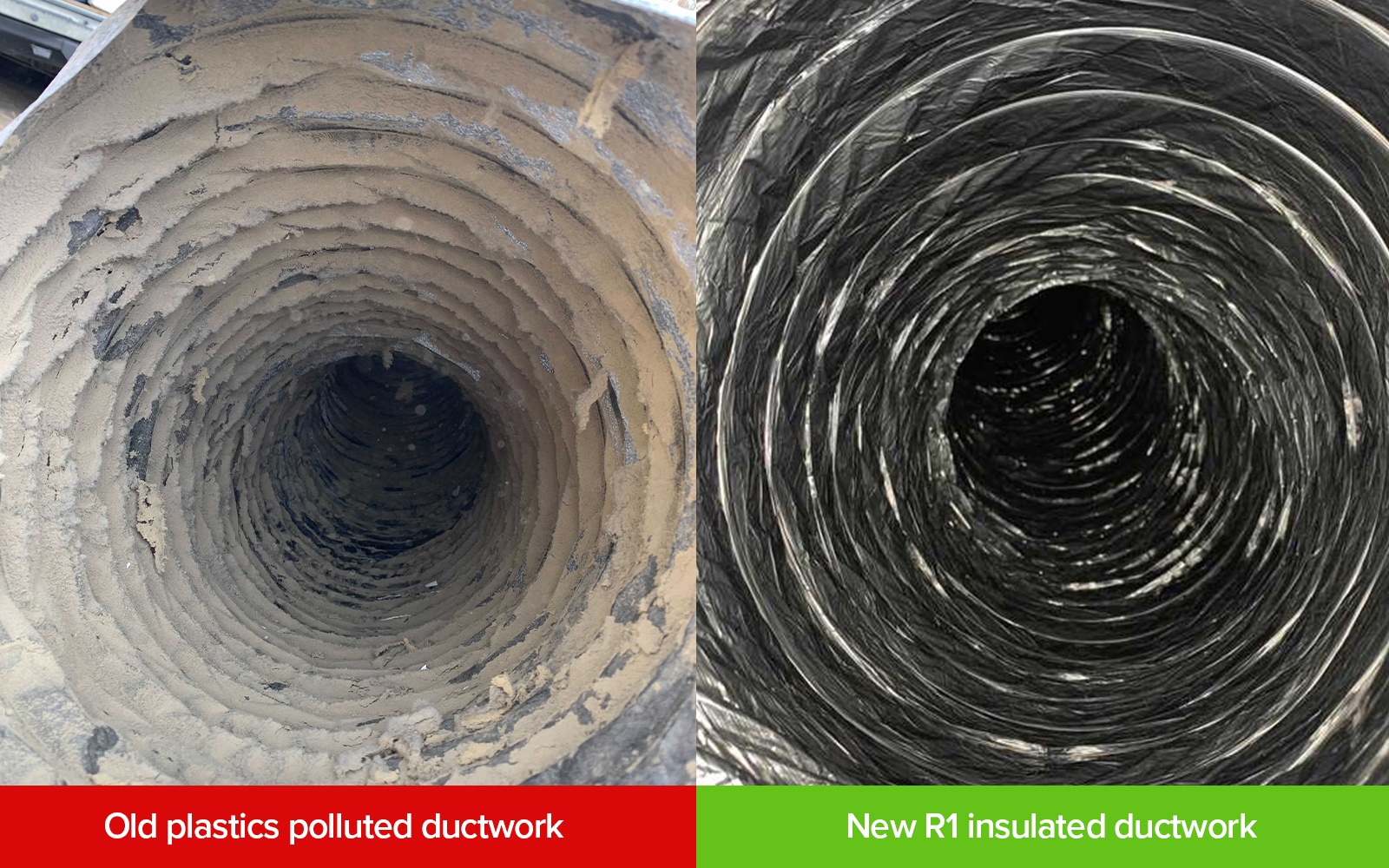 Signs it's time to replace your Air conditioning ducts
Benefits of replacing you Air conditioning ducting
Some of the key benefits include:
If you have queries about the status of your ducting, whether or not they require replacement, or need to book in a service and precautionary maintenance, please do not hesitate to get in touch with Alliance Climate Control today.
With over 15 years' experience and a 4.9-star Google Review Rating, our licenced, qualified and expert technicians are here to help you!
Home Air conditioning duct replacement & repairs
Alliance Climate Control is licensed and qualified to take care of your home Air Conditioning should you need to repair ducting for your air conditioner. Our licensed Air Conditioning technicians have years of experience thoroughly inspecting different types of systems and re-gassing them responsibly.
Why our community trust Alliance?
How can we help you today?
on new air con installation*
Limited time only, offer ends .
Not to be combined with any other offer
Specialist Dealer & Partners
What our local community is saying about Alliance