Local Air Conditioning Installation​ - Eastern Suburbs
100% obligation-Upfront Quote from qualified and licensed technicians
A fully tailored, obligation-Upfront Quote will be provided to you on the spot
A full heat load calculation, space inspection, and efficiency study
Picture Perfect Installation
Every detail matters​, indoor, outdoor unit, trunking, controls and all accessories will be perfect
Unrivalled Experience in Air Conditioning - Eastern Suburbs Experts
At Alliance Climate Control, our local and in-house AC technicians are equipped with over 15 years of experience in providing Eastern Suburbs air conditioning solutions. Alliance is a family-owned and operated business that revolves around our culture of trust, accountability and passion for our work.
With our intimate understanding of the HVAC industry and the local eastern suburbs area, we strive to find the optimal solutions for your climate control needs. Whether you're looking for the best prices and highest-quality ducted systems for commercial buildings or simply looking for the most energy-efficient air conditioner for your home, we can provide a tailored solution to check off all the boxes.
At Alliance Climate Control, we believe in doing things the right way, not the easy way. That's why at every step of the way, our entire process revolves around you and your home. We don't just want to be the air conditioning company that does the job and leaves. We want to build meaningful lifelong relationships, not just another transaction.
Schedule an appointment with
one of our specialists today.
Which Type of Air Conditioning Unit is Best for the Eastern Suburbs?
There is no perfect be-all and end-all solution to air conditioning since every home is different and every client has different needs. 
For example, standard ducted air conditioning systems that allow you to individually control and efficiently cool multiple areas within a building are probably the best choice for a residential space. However ducted commercial or multi-split systems are a more tailored solution for office buildings and retail areas. 
That's why at Alliance, our team of experts will typically start by asking you a handful of important questions that are essential to understanding the type of air conditioning unit that you'll need. Some of the more simple considerations include:
For more information on finding the right air conditioning system for you, read up on our guide to choosing the right AC size, or give us a call!
Choose From Our Wide Range of Air Conditioner Types
At Alliance, we have experience and expertise in installing all of the main types of air conditioning systems including:
We also have an extensive range of other air conditioning units that cater to specific needs such as:
Schedule an appointment with
one of our specialists today.
Air Conditioning Services We Offer in the Eastern Suburbs
At Alliance, we don't just provide the best air conditioning services in the Eastern Suburbs, we also have one of the largest portfolios of AC-related services in NSW. Whether it's air conditioning repairs or even cleaning, we've got you covered.
Our selection of air conditioning services include:
These services are available to residential and commercial residents alike across the Eastern Suburbs area.
Qualified Air Conditioner Technicians in the Eastern Suburbs
Seeking an air conditioning installation service in the Eastern Suburbs you can trust? Then Alliance Climate Control is the choice for you!
We hire the best and brightest of AC installers, ensuring that all our local technicians have in-depth knowledge of the Eastern Suburbs and its climate.
Our outstanding service is evident in our skills and attitude. We do things the right way, not the easy way. Our technicians are provided with dedicated in-house training to keep them up to date with any new developments in the HVAC industry. With Alliance, you can be sure that you're getting leading-edge knowledge and technology.
We understand that although it is important to find the best prices for installation and servicing, it's more important to have someone local to the Eastern Suburbs that you can trust and depend on.
That's why we do things the right way, not the easy way.
We focus on what's important to you.
Major Brands and Direct Partners We Work With​
At Alliance, we want to make sure that the products we supply are just as reliable as our services. We work directly with all the major brands including:
Local Postcodes We Service in the Eastern Suburbs
We provide air conditioning services for all postcodes in the Eastern Suburbs and the surrounding area.
Even if your suburb isn't listed, give us a call and we'll be more than happy to drive out for a chat.
Banksmeadow, 2019
Bellevue Hill, 2023
Bondi, 2026
Bondi Beach, 2026
Bondi Junction, 2022
Botany, 2019
Bronte, 2024
Centennial Park, 6330
Chifley, 2036
Clovelly, 2031
Coogee, 2034
Daceyville, 2032
Darling Point, 2027
Darlinghurst, 2010
Double Bay, 2028
Dover Heights, 2030
Eastgardens, 2036
Edgecliff, 2027
Elizabeth Bay, 2011
Hillsdale, 2036
Kensington, 2033
Kingsford, 2032
La Perouse, 2036
Little Bay, 2036
Malabar, 2036
Maroubra, 2035
Maroubra Junction, 2035
Matraville, 2036
Moore Park, 2021
North Bondi, 2026
Paddington, 2021
Pagewood, 2035
Phillip Bay, 2036
Point Piper, 2027
Port Botany, 2036
Potts Point, 2011
Queens Park, 2022
Randwick, 2031
Rose Bay, 2029
Rushcutters Bay, 2011
South Coogee, 2034
Surry Hills, 2010
Tamarama, 2026
Vaucluse, 2030
Watsons Bay, 2030
Waverley, 2024
Woollahra, 2025
Woolloomooloo, 2011
Schedule an appointment with
one of our specialists today.
We're Here To Help With All Your Air Conditioning Needs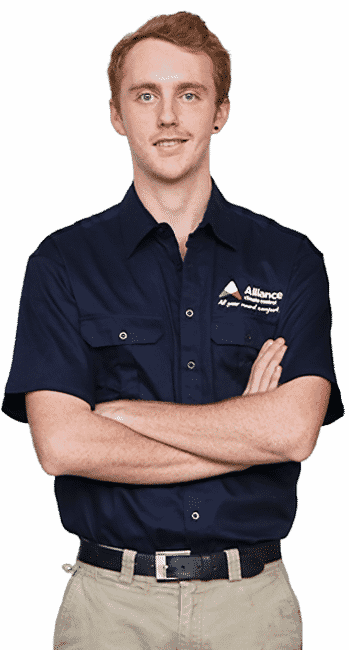 When you book online,
on service work*
Limited time only, offer ends .
Not to be combined with any other offer
*Offer to be presented at point of booking or sale.