Local Air Conditioning Installation​ - Sutherland Shire
100% obligation-Upfront Quote from qualified and licensed technicians
A fully tailored, obligation-Upfront Quote will be provided to you on the spot
A full heat load calculation, space inspection, and efficiency study
Picture Perfect Installation
Every detail matters​, indoor, outdoor unit, trunking, controls and all accessories will be perfect
At Alliance Climate Control, we have more than 15 years of experience in providing quality air conditioning services to the Sutherland Shire. Our locally-based technicians are qualified and certified to the highest industry standards. They aren't just contractors either. Each and every one of our air conditioning experts is part of the Alliance family.
Having provided our services to the Sutherland Shire for over a decade and a half, we understand the nuances of the area better than anyone, and that's why we'll work with you to find the perfect air conditioning unit that checks all your boxes.
Our technicians and team are with you throughout the entire process, every step of the way.
Whether your needs are for home or commercial air conditioning, our extensive range of air conditioning systems and services means that we can always find you the ideal AC system. Whether you need peak performance or quality products that can help you save money on excessive energy bills, we have them all.
Schedule an appointment with
one of our specialists today.
Which Type of Air Conditioning System is Best for Homes in the Sutherland Shire?
At the end of the day, there is no one-size-fits-all when it comes to air conditioning. For example, the perfect air conditioning system for your home won't necessarily be the same for an office or commercial space.
When installing a new air conditioning system, you can narrow down what you need by asking yourself these important questions:
For more information on finding the right air conditioning system for you, read up on our guide to choosing the right AC size, or give us a call!
Choose From Our Wide Range of Air Conditioner Types
It can be difficult to understand a lot of the air conditioning jargon but for the most part, the four main types of air conditioning can be broken down into:
We service these air conditioning variants and more:
Schedule an appointment with
one of our specialists today.
Air Conditioning Services We Offer in the Sutherland Shire
At Alliance, we specialise in a range of air conditioning services including:
All of these air conditioning services are available to our residential and commercial customers in the Sutherland Shire Area.
Are you looking for a qualified air conditioning installer in Sutherland Shire Area?
All of our local AC installers are trusted and qualified professionals that have extensive knowledge of the Sutherland Area and its climate.
Our technicians are the best in skill, attitude and workmanship. We provide continuous in-house training, keeping them up to date with all the innovations and market developments in HVAC. That means that you get the most knowledgeable experts in the business!
At Alliance, everything that we do revolves around our culture of trust, accountability and passion for our work. We want our customers to do business with us because they believe in the standard that we believe in and won't settle for anything less. That's why we're always striving to forge life-long customer relationships. It's about you, not the transaction.
If you need a reliable local technician for HVAC assistance, speak with one of our friendly and professional team members.
Major Brands and Direct Partners We Work With​
Our quality work is only possible through our full range of partnerships with the best brands in the air conditioning industry.
Suburbs We Service in the Sutherland Shire
We provide air conditioning services for all surrounding suburbs and suburbs within the Sutherland Shire Area.
If your suburb isn't listed, still give us a call and we'll be more than happy to come out for a chat.
Alfords Point, 2234
Bangor, 2234
Barden Ridge, 2234
Bonnet Bay, 2226
Bundeena, 2230
Burraneer, 2230
Caringbah, 2229
Caringbah South, 2229
Como, 2226
Cronulla, 2230
Dolans Bay, 2229
Engadine, 2233
Grays Point, 2233
Greenhills Beach, 2230
Gymea, 2227
Gymea Bay, 2227
Heathcote, 2233
Illawong, 2234
Jannali, 2226
Kangaroo Point, 2224
Kareela, 2232
Kirrawee, 2232
Kurnell, 2231
Lilli Pilli, 2229
Loftus, 2232
Lucas Heights, 2234
Maianbar, 2230
Menai, 2234
Miranda, 2228
Oyster Bay, 2225
Port Hacking, 2229
Sandy Point, 2172
Sutherland, 2232
Sylvania, 2224
Sylvania Waters, 2224
Taren Point, 2229
Waterfall, 2233
Woolooware, 2230
Woronora, 2232
Woronora Heights, 2233
Yarrawarrah, 2233
Yowie Bay, 2228
Schedule an appointment with
one of our specialists today.
We're Here To Help With All Your Air Conditioning Needs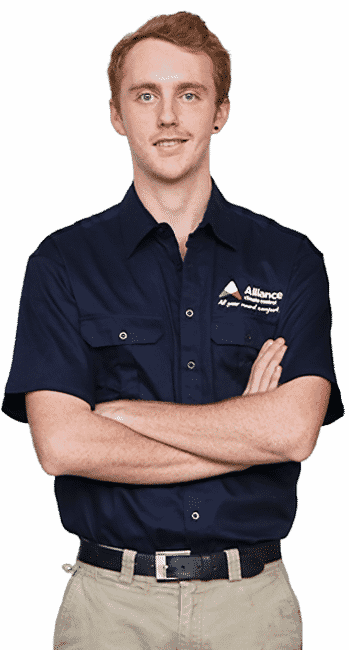 When you book online,
on service work*
Limited time only, offer ends .
Not to be combined with any other offer
*Offer to be presented at point of booking or sale.